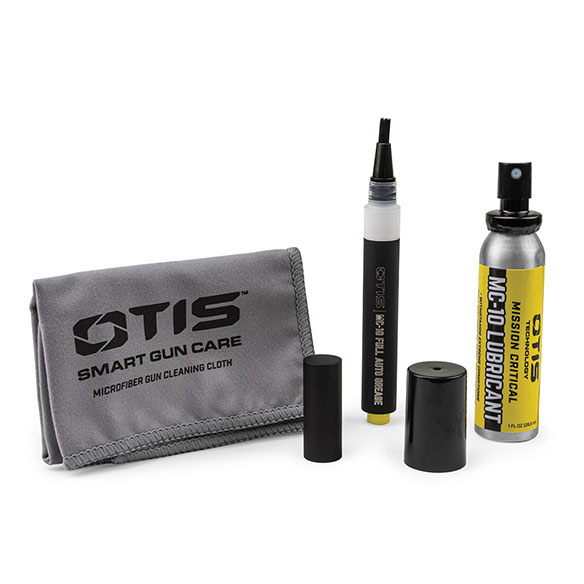 Mission Critical
High Performance Lubricant
High performance synthetic firearm lubricant that will not freeze, burn or carbonize.
Withstands extreme conditions.
Recommended for slides, slide rails, bolt/bolt carrier, actions and other metal on metal contact points.
Safe on all gun metals and finishes.
Mission Critical
High Performance Cleaner
Prepares surfaces for MC-10 Lubricant
Removes MC-10 Lubricant
This cleaner is formulated specifically to remove Mission Critical High Performance Lubricant.
Instructions
Always make sure firearm is unloaded.
For first time use, remove any oils or solvents with a firearm cleaner, like Shooter's Choice Quick Scrub.
Spray MC-10 Lubricant on inner workings of firearm to leave a thin layer.
For continued use and cleanings, use MC-10 Cleaner to remove MC-10 Lubricant, carbon, fouling and any debris
Reapply a thin layer of MC-10 Lubricant
For best results, use MC-10 Cleaner & Lubricant exclusively.