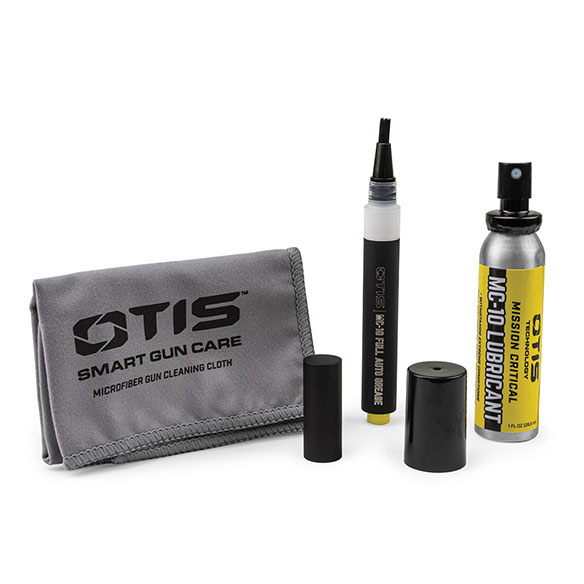 Mission Critical
High Performance Lubricant
High performance synthetic firearm lubricant that will not freeze, burn or carbonize.
Withstands extreme conditions.
Recommended for slides, slide rails, bolt/bolt carrier, actions and other metal on metal contact points.
Safe on all gun metals and finishes.
Mission Critical
High Performance Cleaner
Prepares surfaces for MC-10 Lubricant.
Removes oils & contaminants from firearm.
Removes MC-10 Lubricant, if desired.
Designed to prepare firearms for the application of the Mission Critical High Performance Lubricant, Mission Critical High Performance Cleaner removes oils and contaminants from metal surfaces. If desired, this cleaner is also formulated specifically to remove Mission Critical High Performance Lubricant.
Instructions
Always make sure firearm is unloaded.
Use MC-10 Cleaner to remove any oils or solvents on firearm.
Apply MC-10 Lubricant to inner workings of firearm.

Spray 4 to 6 times to saturate cloth and apply to firearm.
To leave behind a heavy lubricant and protectant, spray MC-10.