Otis Announces ​2020 Sales Representative and Agency Awards
2020 SALES REPRESENTATIVE AND AGENCY AWARDS
Lyons Falls, NY: Otis Technology presented their 2020 Sporting Goods and Law Enforcement Sales Awards in early February. Typically presented at SHOT Show, this year they were presented through several video meetings.
Every year Otis Technology presents awards to the sales representatives and agencies which have shown initiative, sales growth, outstanding effort and customer service over the course of the last year. Otis Technology has recognized Mr. Ray Ragolta of Alliance Sports Group, LLC as the 2020 Sales Representative of the Year and Mr. Travis Russell of 144th Marketing Group has been recognized as their 2020 Law Enforcement Sales Representative of the Year.
"Ray shows the dedication and drive to grow the Otis brand in his territory," said Tom Knudtson, Director of Commercial Sales. He continued, "he has dedicated himself to becoming an expert on the product and his customers have come to rely on him to help make informed decisions about their gun accessory lines."
Otis Technology's Law Enforcement Sales Manager, Mollie Martin, had this to say: "Travis is passionate about our gear and the Law Enforcement community and embodies the brand. Travis wholeheartedly jumped on board to help facilitate getting PPE into agency hands when they were in dire need." Martin continued, "we can count on him to get the job done across all brands, and he has directly contributed to exponential sales growth in his territory."
Otis also recognized its sales agencies that are key advocates for the Otis brand. This year, Otis recognized Jeff Robles & Associates as its 2020 Sales Agency of the Year and Keystone Manufacturer's Representatives as the 2020 Law Enforcement Sales Agency of the Year.
"As Otis' longest tenured agency, it's no wonder that Jeff Robles & Associates has once again gone above and beyond to represent us. Their team continues to show enthusiasm and knowledge of the product we offer, driving business in competitive categories," stated Kenda Campbell, Western Sales Manager. "2020 threw a lot of curves at us, and their team jumped on board to not only sell PPE during the first months of the pandemic, but they also never let up on procuring our core orders."
"Once again we've chosen Keystone Manufacturer's Representatives as our LE agency of the year," stated Martin. She continued, "They do exceptional work with our partners and agencies in their territory. Their communication and collaboration with Otis has contributed to over 200% growth in the last year and when we bring on new products, they hit the ground running with them."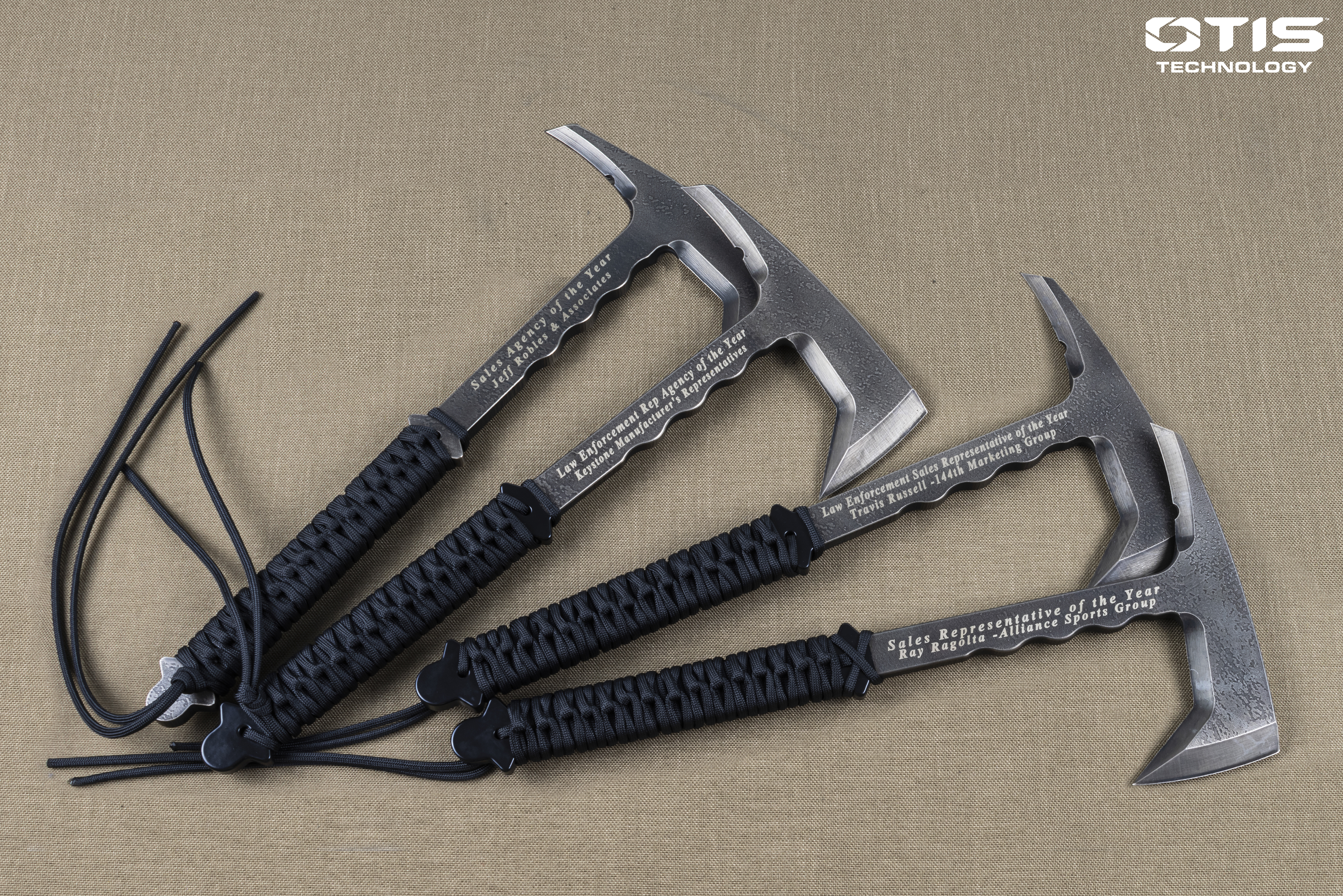 Otis Technology is known for manufacturing the most advanced gun cleaning systems and accessories available. The superior Breech-to-Muzzle® design combined with unmatched quality has positioned Otis as the gun care system of choice with the US Military. Otis Technology is AMERICA'S GUN CARE.
Otis Technology

6987 Laura Street
Lyons Falls, NY 13368
(315) 348-4300

www.otistec.com
Otis Technology

Research & Development
20 Country Route 69
Phoenix, NY 13135
For more information on this Press Release, check out otistec.com or contact
Heather Pleskach, Director of Marketing: hpleskach@otistec.com / 315.348.4300