The Ultimate Mother's Day Gift for Moms Who Hunt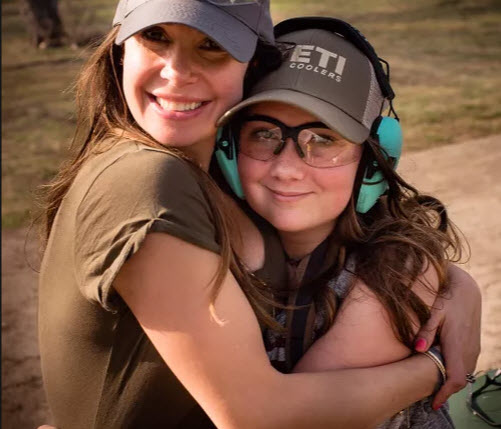 Mother's Day is just around the corner and I don't know about you, but finding a gift for my mom on this special day has always been a struggle. Flowers just don't seem to say enough considering all the love and recognition mom deserves.
Growing up, even in upstate New York, I was one of a very few kids my age with a mother who hunted. Rifle, muzzleloader, bow, you name it. This lady was down for whitetail season and has the trophies on the wall and a full freezer for her family to prove it. Some of my favorite photos of her boast a huge grin, a monster buck, and perfectly manicured red fingernails peeking out from half dried blood.
Our normal Mother's Day tradition meant we all piled in the pick up truck to go pick out a tree for mom. Over the years we've cultivated a beautifully wooded property peppered with reminders of how much her children love her. Recently I was inspired by an experience and wanted to share with you a way to step up your Mother's Day game.
This past February I was was fortunate enough to have the opportunity to attend the She Hunts Skills Camp that was hosted at the 777 Ranch in Hondo, TX and led by Brittany Boddington and Shannon Lansdowne.
We at Otis were super excited to get on board with the 2018 She Hunts Skills Camp and teach women proper gun cleaning and maintenance. Getting the chance to meet Shannon and Brittany and hopefully soak up some of their knowledge of the outdoors was an added bonus. Not to mention spending some time with ladies who were passionate about not only hunting and the outdoors, but learning all they could to be more confident in the field and part of a responsible and well educated hunting community.
The best part? Meeting these women and their daughters.
Two young girl's had accompanied their mom's for an incredible week of learning from some of our industries best. Watching them share in those experiences together tugged at my heart strings and made me so grateful to grow up the way I did.
Women who hunt raise women who hunt- plain and simple.
This Mother's Day, if you've got a mom in your life who loves to hunt, get outdoors, and expand her hunting knowledge, check out the She Hunts Skills Camp. Not to mention there is a pretty killer swag bag with top notch gear from the best brands in our field.
If you're frantically doing the math and counting down the days until mother's day, you've got a little bit of time and there are still a few spots available for the next camp, June 21-25 at the Record Buck Ranch in Utopia Texas! If this doesn't fit in your schedule, take mom out to brunch and then surprise her with an afternoon at your local gun club.