​What Memorial Day Means To Me

Growing up, I truly failed to appreciate both the importance and significance of Memorial Day. In retrospect, it is something I truly regret. While serving in the Army, I learned about those that had come before me and the immense sacrifices they had made on our behalf. Through that education, I have come to understand and appreciate the purpose of Memorial Day. The last line of the Declaration of Independence states "and for the support of this declaration, with a firm reliance on the divine providence, we mutually pledge to each other, our lives, our fortunes, and our sacred honor." Even some 244 years ago, our founding fathers clearly understood the price that freedom would cost.
My appreciation for Memorial Day and its meaning grew even stronger as we entered the War on Terror. The significant loss of life that has been and continues to be paid by our brave men and women is a constant reminder of that price.
In 2008, I had a Soldier, CPL Scott Dimond, deploy to Afghanistan in support of Operation Enduring Freedom. CPL Dimond and I went to high school together in New Hampshire and he graduated two years after me. Scott always wanted to join the military but had been denied due to an injury. Scott joined the New Hampshire Army National Guard at 37 years old and ironically came to the unit where I was the First Sergeant. Scott was a married father of four. We were from a small city. Scott was my brother-in-laws best friend in school, my mother babysat his children and Scott and I were police officers in neighboring communities. On October 13, 2008, the vehicle in which Scott was the gunner, struck an IED and he was killed instantly. I had the honor of escorting Scott home from Dover Air Force Base to our home town.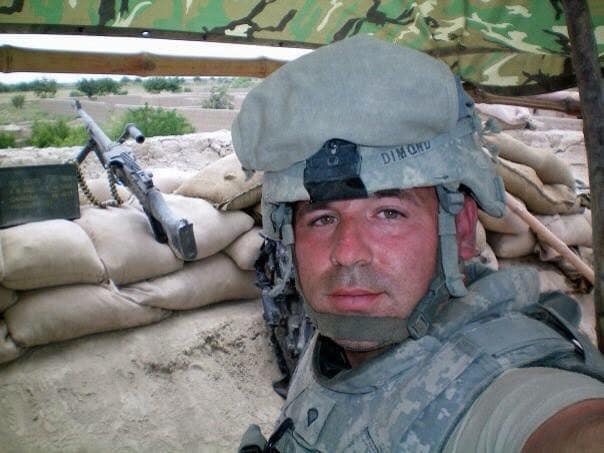 Prior to 2008, Memorial Day was an important opportunity to remember those we had lost in service to our nation. The loss of a Soldier, friend and classmate whom I had known for 25 years had an emotional impact that not only changed my life, but changed how I spend Memorial Day. Since 2008, I now spend my Memorial Day visiting the gravesites of lost friends and celebrating their lives and their sacrifice on our behalf.
For those that have lost loved ones, friends, or brothers or sisters in arms, Memorial Day is not the unofficial beginning of summer or a long holiday weekend. It is a somber reminder of the immense cost of the freedoms that most Americans take for granted. I have taken the opportunity to make sure that my ignorance is not repeated by my children. They are respectful young adults who understand the meaning and what it costs. So, as Memorial Day comes upon us, I ask that you set aside a moment to truly reflect, honor and respect those lives lost in fighting for our freedoms.
-CSM (Ret.) Stephen Houten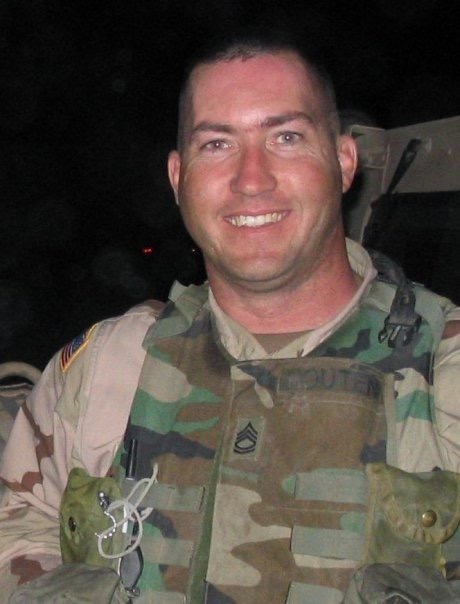 About CSM (Ret.) Houten: Command Sergeant Major (CSM) (Retired) Stephen Houten retired from the United States Army on 31 July 2017 after more than 32 years of service. He joined the US Army in late 1984 and entered active duty in 1985. Houten completed One Station nit Training at FT Benning, GA, and was then assigned to the 8th Infantry Division, Baumholder, West Germany. In October of 1987, he was reassigned to the 101st Airborne Division (Air Assault), FT Campbell, KY. CSM Houten left active duty in July of 1989 and enlisted in the United States Army Reserve as a member of 1st BN 304th Regiment, 76th Training Division, where he served as a Drill Sergeant until 1997.
In December of 1997, he transferred to the NH Army National Guard (NHARNG) as a Squad Leader with Charlie Company 3/172 Infantry (Mountain). In 2004, he deployed as a Platoon Sergeant with Charlie Company in support of Operation Iraqi Freedom II. In 2005, he was assigned to 54th Troop Command as the Assistant Operations Sergeant. In January of 2006, he returned to Charlie Company as the First Sergeant. In January of 2007, he assumed the duties as the Operations Officer for the NH National Guard Counterdrug Task Force while remaining as the 1SG of Charlie Company. In July of 2008, he was reassigned as the 1SG of HHC, 3/172 Infantry (Mountain), VT Army National Guard. In May of 2009, he was selected as the G-3 Sergeant Major for the NHARNG. In September of 2010, he deployed with the 197th Fires Brigade as the Base Support Battalion- North Operations Sergeant Major in support of Operation New Dawn. Upon returning, he resumed his duties as the G-3 Sergeant Major until his selection as the 195th Regt. CSM in April of 2012. He served in that position until his appointment as the State Command Sergeant Major in June of 2013.
CSM Houten's military schooling includes all noncommissioned officer education through the Command Sergeants Major Executive Education Course; Pathfinder School; Drill Sergeant School; Air Assault School; Army Mountain Warfare School (Summer & Winter) and Battle Staff NCO Course.
CSM Houten holds a Bachelor of Science Degree in Criminal Justice from Granite State College.
CSM Houten's military decorations and awards include the Legion of Merit 2nd Award, Bronze Star Medal, Meritorious Service Medal 2nd award, Army Commendation Medal, Army Achievement Medal 7th award, National Defense Service Medal 2nd award, Iraq Campaign Medal w/ 2 campaign stars, Global War on Terrorism Expeditionary Medal, Global War on Terrorism Service Medal, Armed Forces Service Medal, Armed Forces Reserve Medal, NCO Professional Development Ribbon with numeral 6, Overseas Service Ribbon 3rd award, Army Reserve Component Overseas Training Ribbon 3rd award, Combat Infantryman's Badge, Drill Sergeant Badge, Pathfinder Badge, Air Assault Badge, Ram's Head Device, Joint Meritorious Unit Award and Meritorious Unit Citation.
CSM Houten and his wife April have two children, Philip and Megan. Houten is currently the Government Sales Manager for Otis Technology.